The Mexican President confirmed that a relative has died due to the new crown, but still discourages wearing masks
  On Thursday, local time, Mexican President Andres Manuel López Obrador said on Thursday that he had relatives who had died of the new coronavirus. So far, Mexico's death toll from the new coronavirus is second only to three other countries in the world: the United States, Brazil and the United Kingdom. Mexico has confirmed more than 360,000 diagnoses and died of more than 40,000.
Obrador has been severely criticized from time to time for his handling of the epidemic. He was asked at a routine press conference about media reports that one of his cousins was hospitalized after contracting the coronavirus. Obrador confirmed, "Yes, yes, I do have relatives who have been diagnosed with the new crown. Unfortunately, some relatives have lost their lives."
Lopez Obrador, who once annoyed critics for his reluctance to wear a mask, did not disclose which relative died from the new crown virus.
At the beginning of the outbreak, Lopez Obrador, the President of Mexico, played down the severity of the epidemic and encouraged people to embrace each other and continue to go out. He later changed his strategy, but critics worried that the Mexican government was reopening the economy before the virus was contained.
At present, Mexico has reported more than 360,000 coronavirus infections, making it the seventh-largest case in the world, but the death toll exceeds 41,000. Its death toll ranks fourth in the world after the United States, Brazil and the United Kingdom.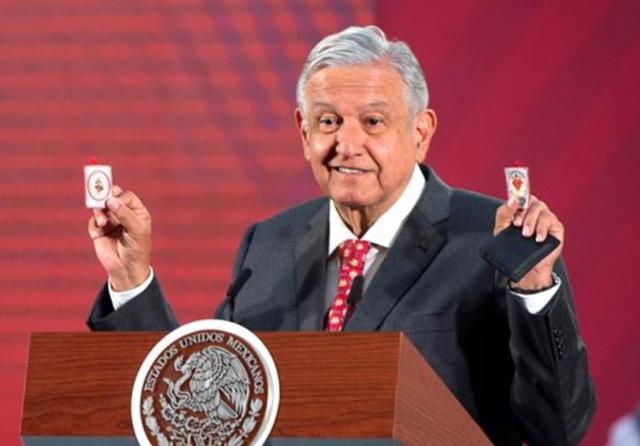 Obrador criticized the news media virus for Mexico's rise in the ranking of the worst-hit countries in the world. He said that the number of deaths per capita is fairer.
Obrador also downplayed the importance of wearing masks during the new coronavirus pandemic on Wednesday, saying that his Finance Minister's statement that the use of masks is a "disproportionate" factor in reviving the economy.